Hear it
first-hand
I might as well throw out all of my other dress shirts because I never wear them anymore ever since I bought Twillory shirts. The fit is perfect and the fabric is amazing. And they look really sharp too.
  Nathan H.
Wondering why it took me so long to buy from Twillory. I wish I could trade in all my non-Twillory shirts that I wasted money on for a credit to buy more from Twillory. Do yourself a favor and JUST BUY IT!
  Michael M.
Last year I developed a sensitivity to formaldehyde and had to throw out most of my clothes. Where would I get a dress shirt? Then I heard about Twillory. It is a huge relief to put on a shirt that will not make me break out in a rash.
  Thomas C.
Have performance material shirts from other manufacturers and this is the first one that looks professional and feels great. Plan on buying more!
  Amanda M.
I am a financial advisor and I have been struggling because of skin sensitivity with all types of dress shirts. My profession normally wears very uncomfortable clothes. This shirt is soft, breathable, and flexible.
  Andrew W.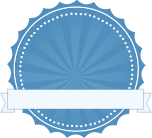 33.7K
4.8 star rating
Certified reviews
Powered by YOTPO
What Are You Waiting For?
Talk Of The Town...
"We tested the performance dress shirts, they never wrinkle and feel like T-shirts."
"The perfect travel shirt -- it doesn't wrinkle whether it is on your body or crammed into your carry on."
"Twillory's non-iron shirts afford an uncommonly soft-yet-sturdy feel that'll last all day long."
"High-end threads at medium-end prices."
"Twillory's shirts fit great and are available at a price that won't break your budget."
"Their button-downs fulfill the no-ironing promise while somehow remaining ridiculously soft."
Because You Asked…
It's no question that comfort is key when looking to add any new looks to your wardrobe. While performance wear may be familiar for all of your favorite sports and athletic gear, you might be wondering where else you can find that same level of comfort. Men's performance wear goes far beyond your gym look. Read more as we explain how you can take men's performance wear to the next level!
Read More